Waking in Wilmington
Last night we checked into Van Duyne's Motel in Wilmington, Illinois to begin our Route 66 adventure to the Southwest United States. As I mentioned in the previous post, there were aspects of our room that made it a no-go for travelers with particular tastes. But the room was clean, the bed was comfortable enough and the shower was good and hot when we got up at 5:15am.
The Gemini Giant
At 6:30 I dropped our key in the lockbox and we headed to our first stop, the Gemini Giant right here in Wilmington. We saw him in the dark as we came into town last night, but the early morning light made him much easier to appreciate. He's one of several statues manufactured by International Fiberglass in Venice, California to attract customers to all sorts of retail businesses across the country.
While the original made for The Paul Bunyan Cafe on Route 66 in Flagstaff, Arizona was designed to hold an axe, so many held exhaust pipes and mufflers to advertise automotive dealers and shops that they became known as "Muffler Men". The Gemini Giant has invited customers to stop at the Launching Pad diner since 1965. Sadly the restaurant closed in 2010 and still remains for sale today despite efforts to sell and reopen it.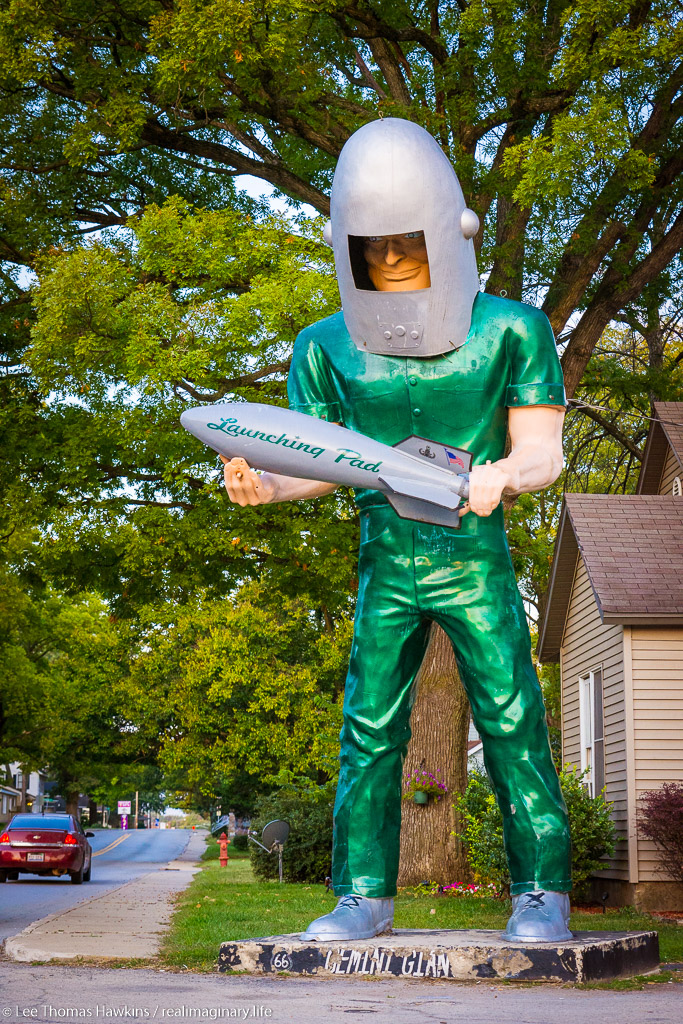 Standard Oil Gas Station in Odell
Opened in 1932, the Standard Oil Gas Station in Odell, Illinois used a "house and canopy" design that welcomed customers to feel at home when caring for their automotive needs. The station hasn't sold gasoline since the 1960s and fell into disuse and disrepair by the the 1970s. Preservation began in the 1990s and included efforts and funding from the Illinois Route 66 Association and the National Park Service. The gas station was restored to its former glory by the early 2000s.
We arrived at 7:30am, way before attendants opened for visitors. There was however a button we pressed that played an interpretive audio recording. Through the window we could see that the interior is as authentically restored as the exterior.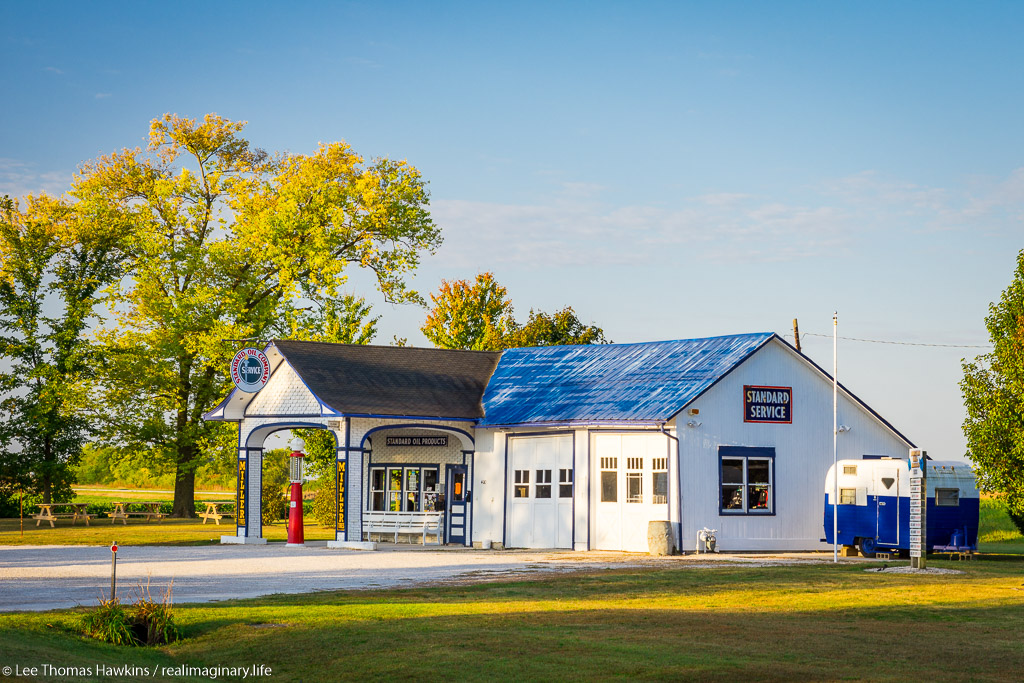 Continue reading RealImaginaryWest 2017 Day 2 – Giants, Murals & Bridges on Route 66