Getting Started
We both woke up for our own reasons around 5am this morning. (You can probably guess what they were.) My pad was deflated again, so I did something about that when Becky got up. Sadly for me, I was too warm in the cold, and sweat so much that I think it saved me an earlier trip to the restroom. Sadly for Becky, she did not stay comfortably warm despite her best efforts. Becky tried to catch some more Zs while I tried to catch up on my writing since I knew it was unlikely I'd fall asleep again.
Norris Geyser Basin
At 6am we were both awake and I asked Becky if she was up for getting out early to beat the crowds. She said OK, so by 6:30 we were on our way to Norris Geyser Basin. The entire drive was foggy and mysterious, mainly because of the cold morning air and all of the hot steamy water in the park. We couldn't see very far ahead of us in Gibbon Meadows and the entire Norris area was shrouded in fog.
Norris Geyser Basin is one of the most popular attractions in the park, and it has extremely limited parking (as do most things in Yellowstone). We definitely made the right move coming early, since we snagged the very closest parking space to the trail into the geysers while the lot was still mostly empty.
Steamboat Geyser
My first thought when we arrived was to check on Steamboat Geyser, the park's and the world's most powerful, topping over 350 feet during major eruptions that can last for days. Norris is almost a full thousand feet higher in elevation, so there was ice on the boardwalk leading to Steamboat. I hadn't considered what this actually meant until we got close enough to the geyser to hear it bellowing water and steam! Sure enough, Steamboat began a major eruption at 10:23pm last night that was still going on this morning!!! People who stayed at Norris Campground a mile away last night said they could hear it when it blew! Even though it wasn't hitting 300 feet when we saw it, it was still pushing water up exceptionally high and in exceptional volume. What a treat!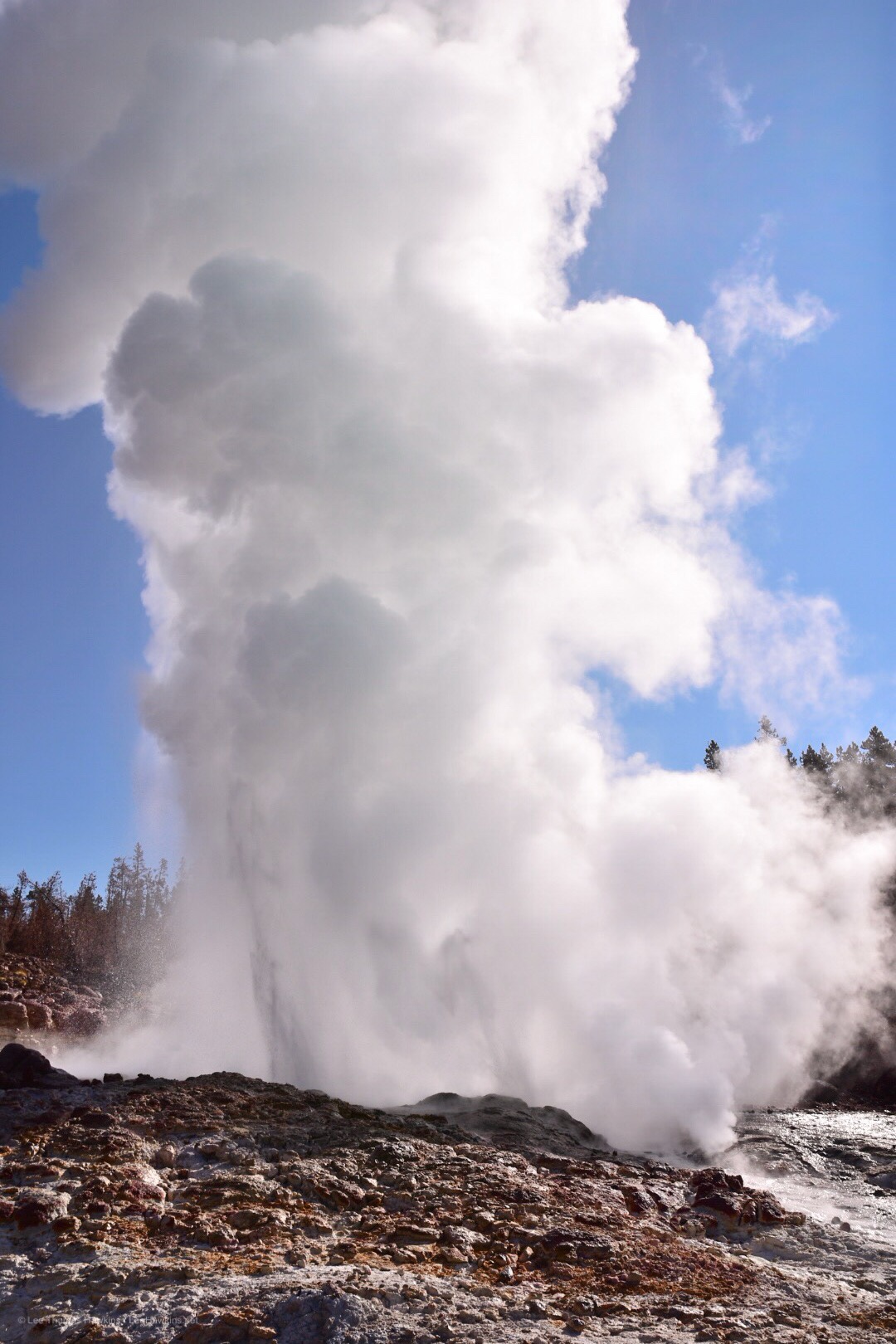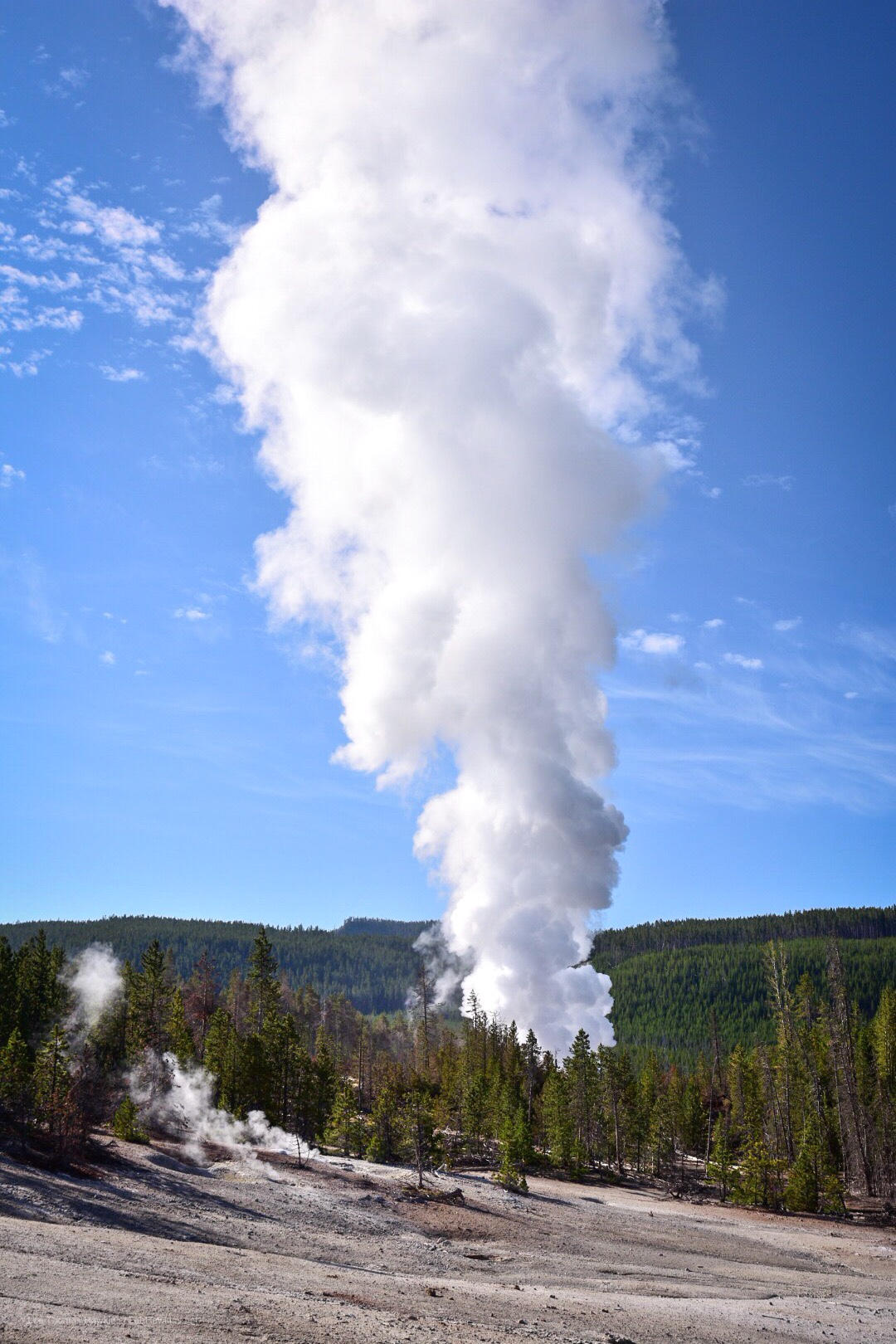 Continue reading RealImaginaryWest 2019 Day 5—A Grand Geyser Tour of Yellowstone National Park