An Early Start from the Skyliner Motel
We were packed up and ready to go at 6:15-6:30am. Vic was up in two seconds to brew coffee for Becky, just like he promised! He has some big plans for this place…more on that when we return.
38-Span Camelback Bridge
We got right back on I-44 and passed through Oklahoma City to I-40. About 15 years ago I traveled here on business. It looks like they added a very large new skyscraper since then.
We exited I-40 at US-281 so we could drive over this 38-span camelback bridge near Geary, Oklahoma. Route 66 passed over it starting in 1933…and it still keeps going on, and on, and on!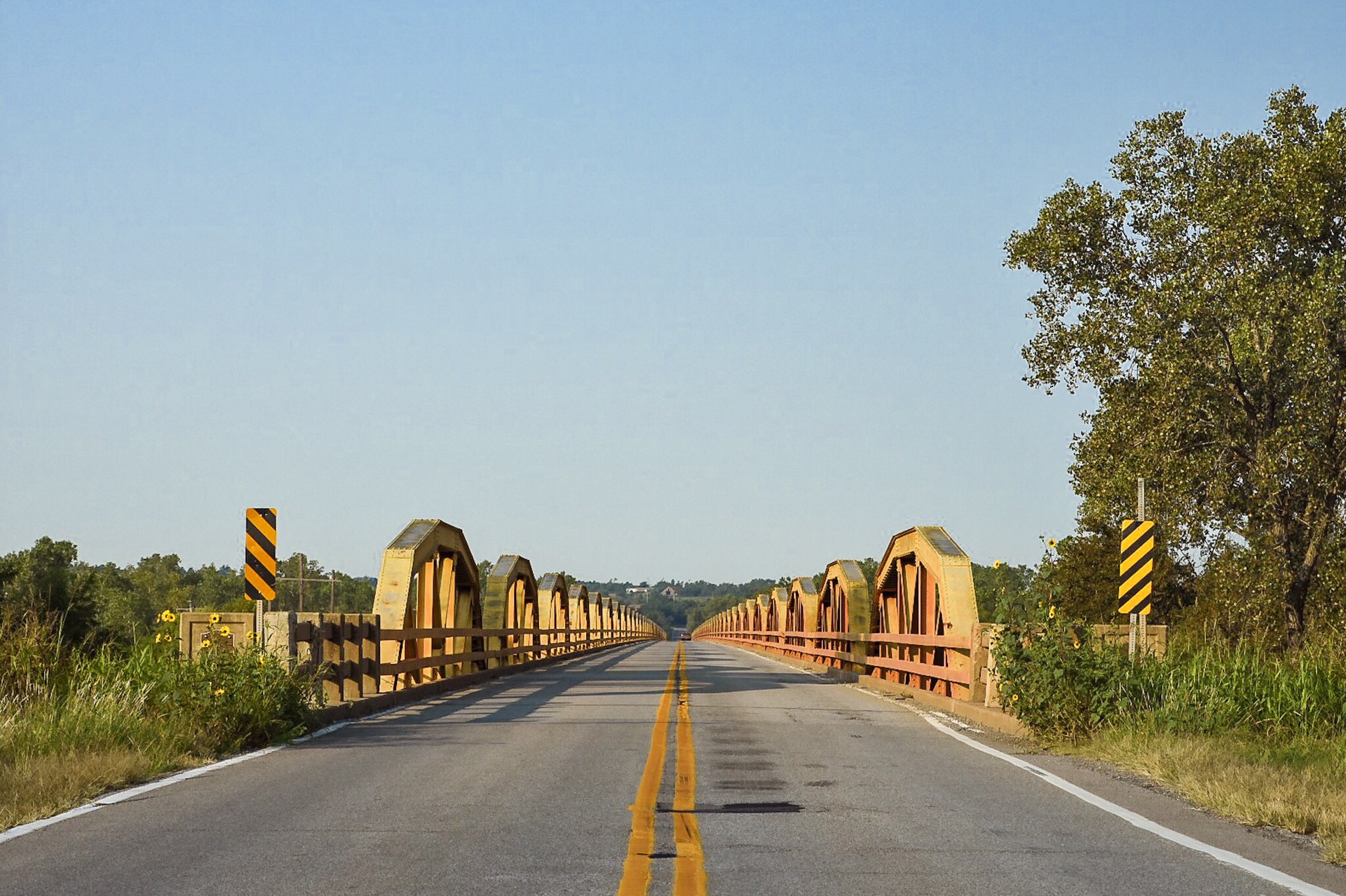 Lucille's Route 66 Gas Station
We got back on I-40 near Hydro, Oklahoma after driving to this historic and well-maintained gas station.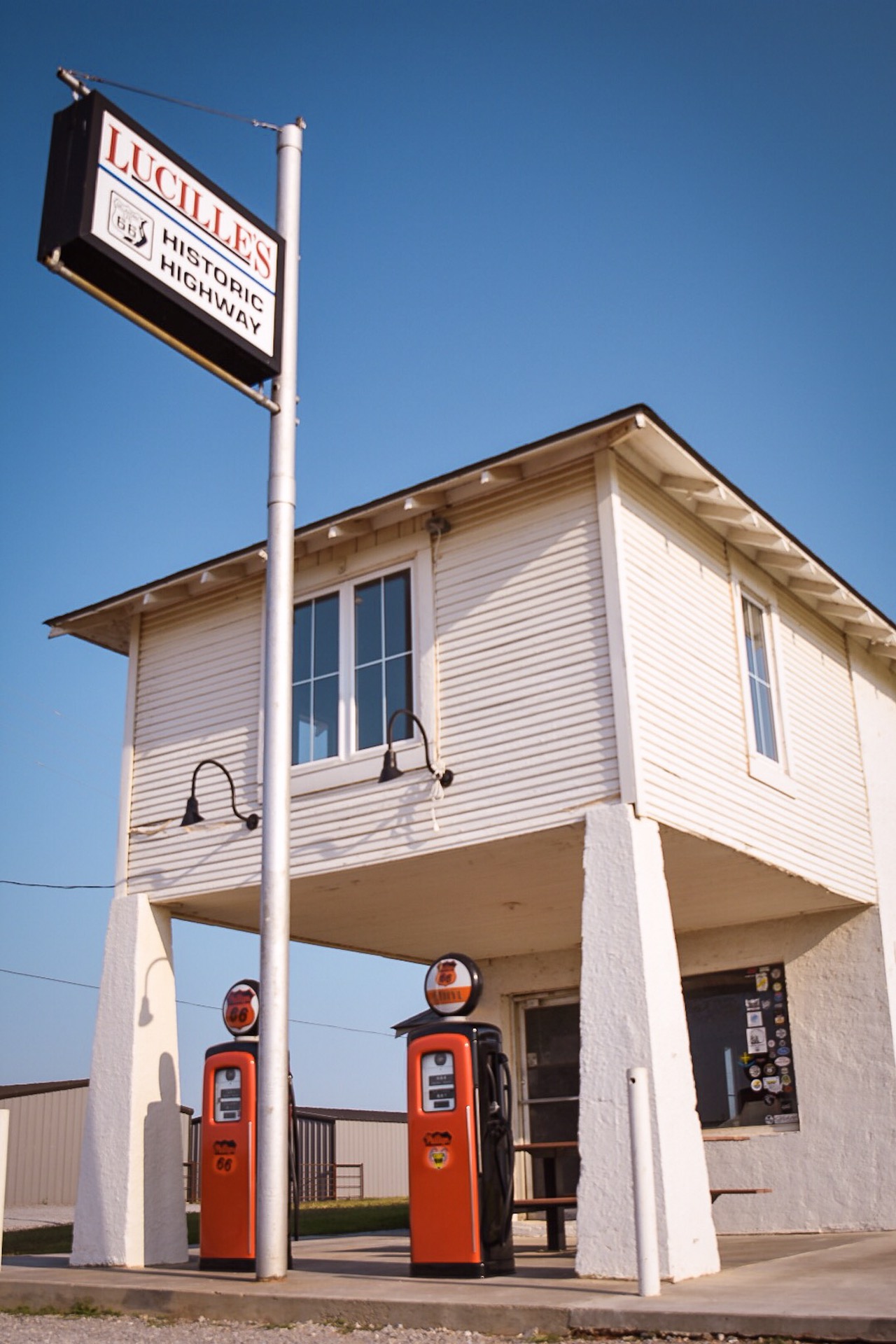 Conoco Tower Station in Shamrock, Texas
Next we entered Texas, and stopped here at the Conoco Tower Station in Shamrock. Unfortunately, very little in Texas seems to be open on Sunday, so we couldn't do much but admire the old art deco exterior.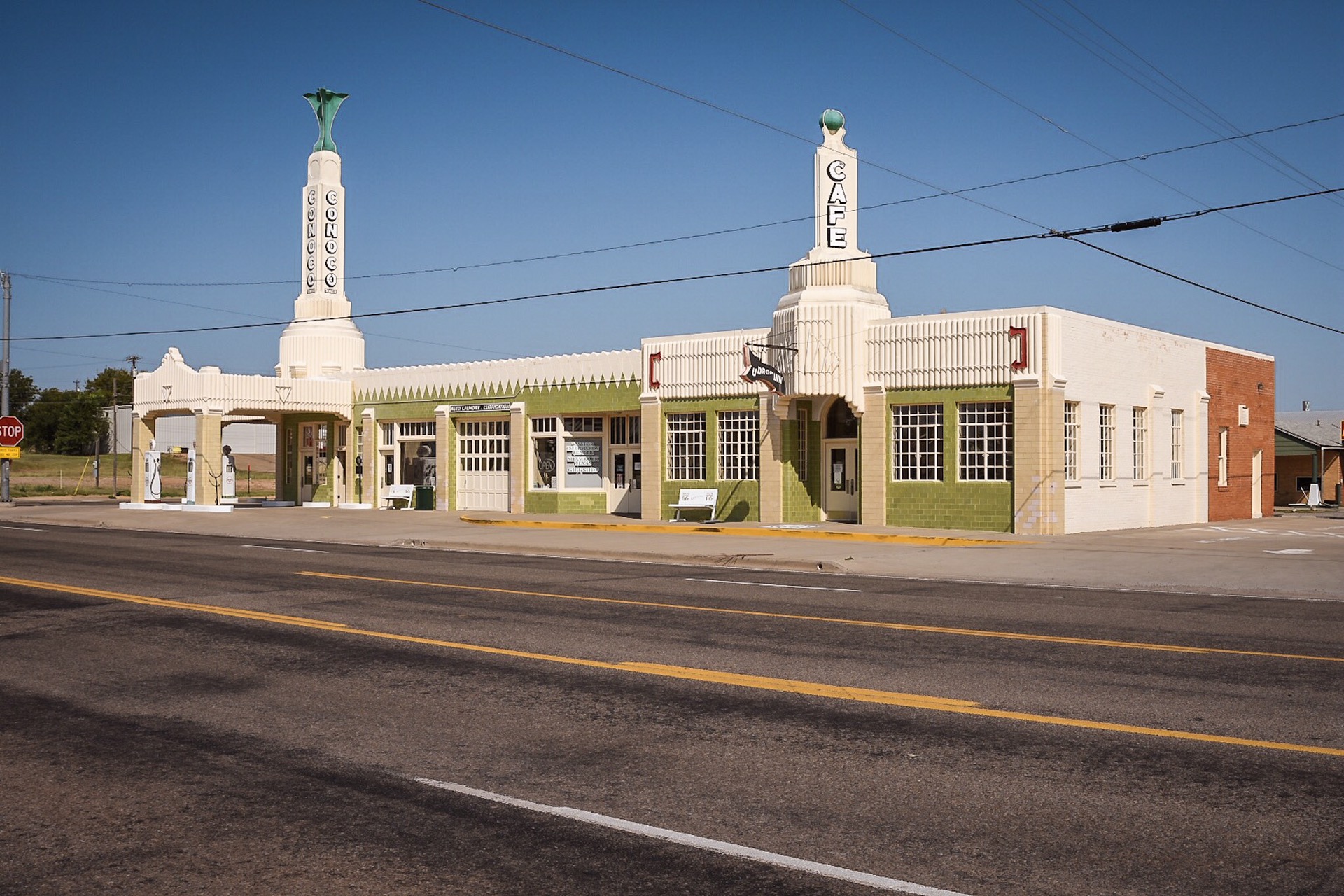 The Leaning Tower of Texas
A proprietor purchased and moved this water tower next to his truck stop in Groom, Texas. He purposely had someone drive a tractor into this tower so it would lean about 10 degrees. This set motorists up to stop in…often frantic to warn him that the tower was tipping. He'd reply, "Oh, it's been that way for years…can I get you anything?" You gotta love gimmicks that get people to stop!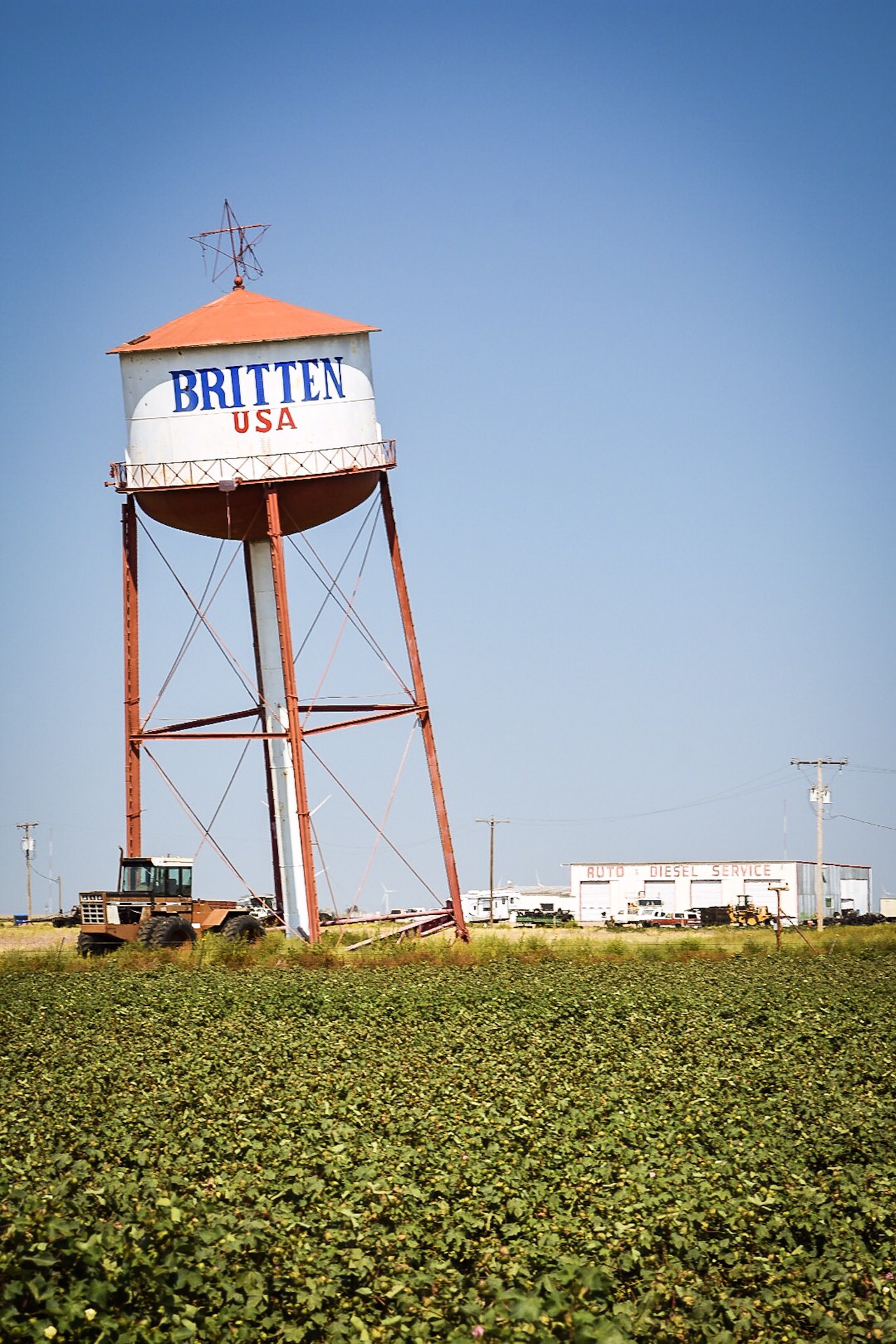 Palo Duro Canyon State Park
Palo Duro Canyon just south of Amarillo comes in as the second longest in the country, second only to the Grand Canyon. We took a detour to come check it out, and the intention was to have lunch here.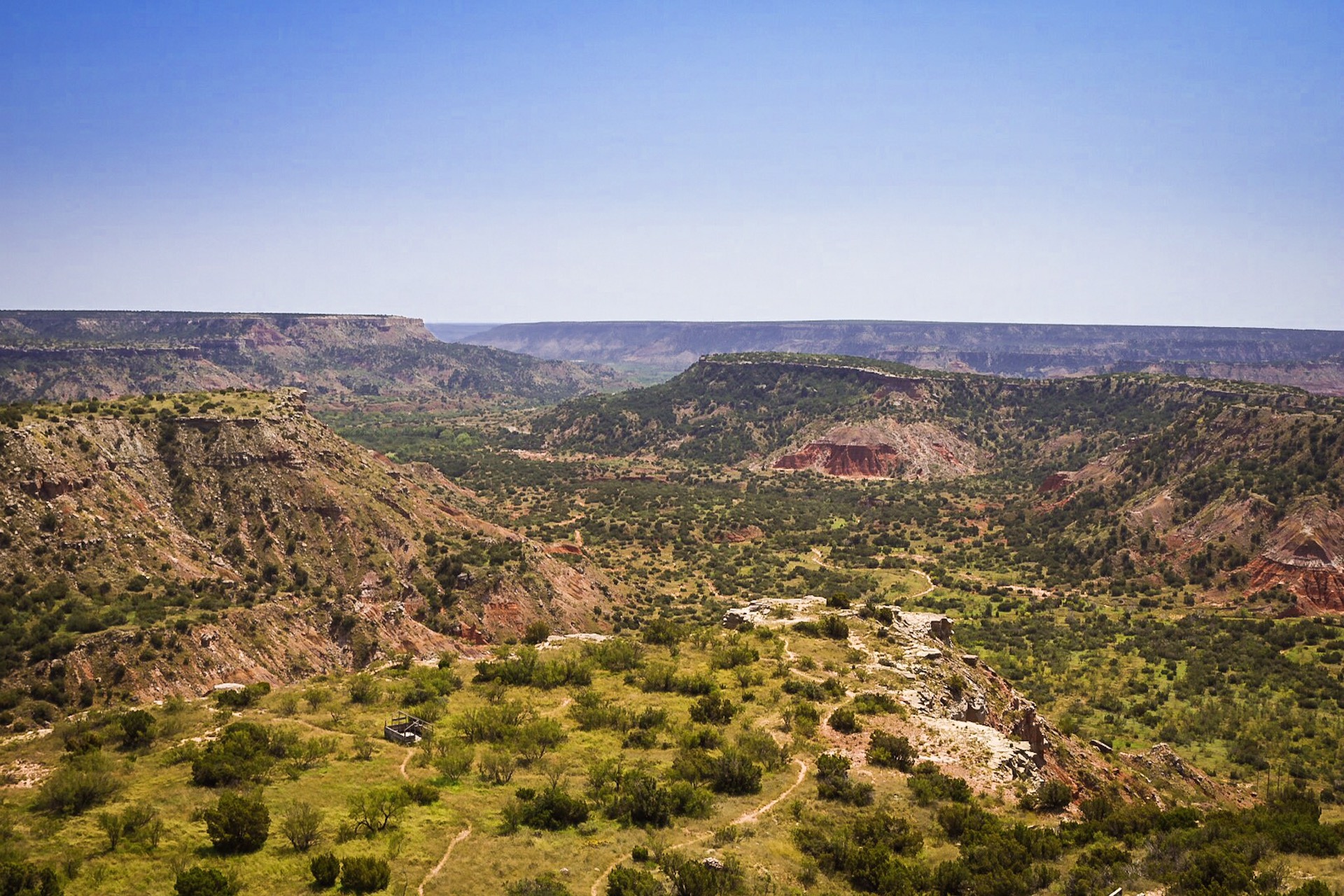 Cadillac Ranch
This public art installation of old Cadillacs invites people to "repaint" them. I was careful not to get me or my camera spraypainted!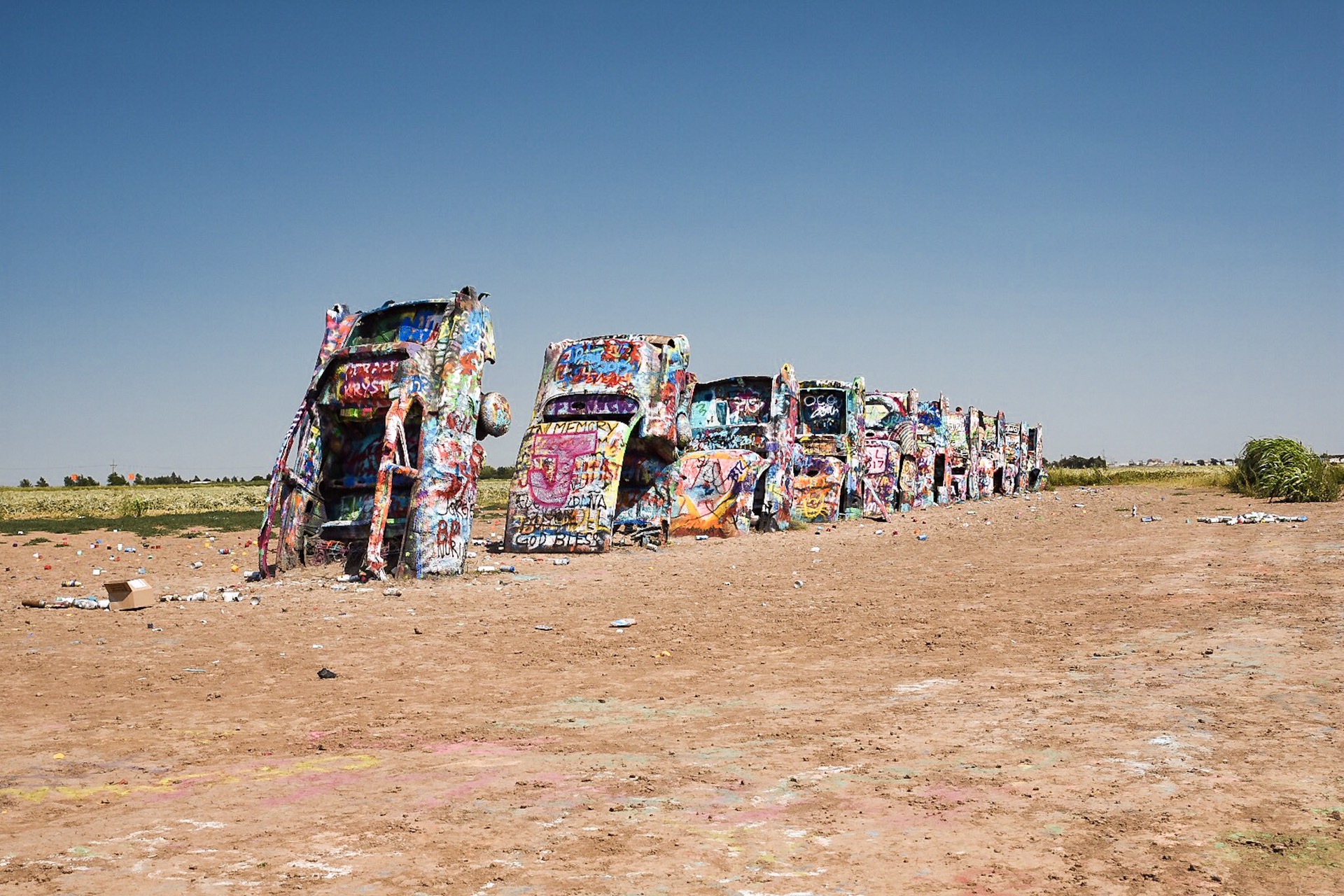 Late Roadside Lunch
Since we didn't stop and make lunch in Palo Duro, and since we didn't see anything resembling a park or a picnic area around Amarillo, we stopped at this rest area to the west on I-40 and cooked up some hamburgers.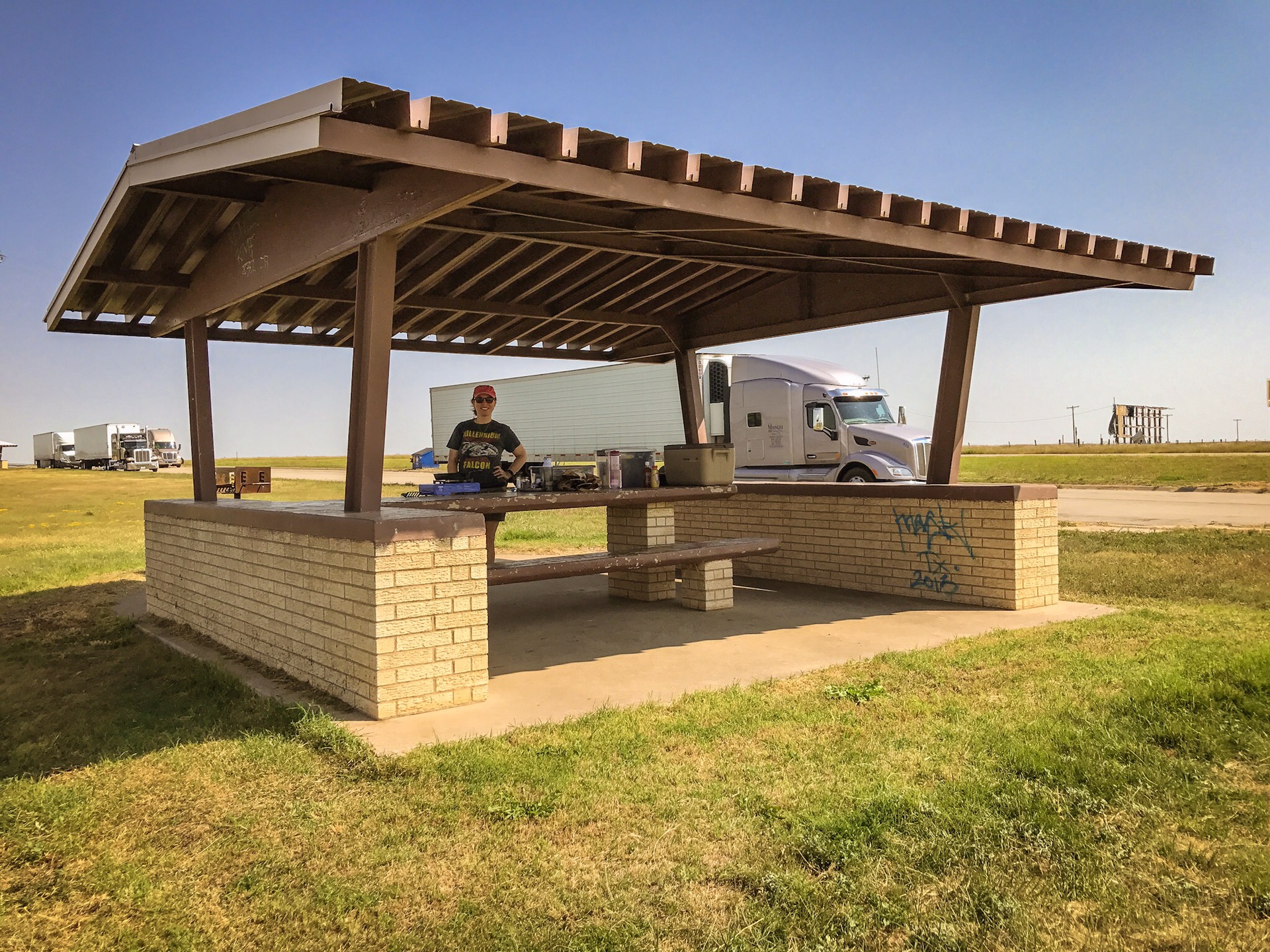 Finding the Absaroka County Sheriff's Office in Las Vegas, New Mexico
No photo on this for now, but we did find the old town plaza in Las Vegas, New Mexico where outside scenes for the TV series Longmire were shot. Las Vegas sat in as Durant, Wyoming. We even found the door, which was still marked for the show.
Santa Fe
The drive to Santa Fe was incredible! The sun set as we drove into town, and we checked out the old town plaza before checking in at the Kings Rest Court Inn. This place was immaculately preserved from 1939, just two years after Route 66 was realigned to connect directly across New Mexico from Santa Rosa to Albuquerque…bypassing Santa Fe entirely. We'll actually have time to stop and smell the roses before heading west again to the Holbrook, Arizona tomorrow.
Save